Social LEGO is an free icon package very stylish geek. Are 14 LEGO style icons with the most used social services, created by the designer Ulises Arbizu and Blog and Web.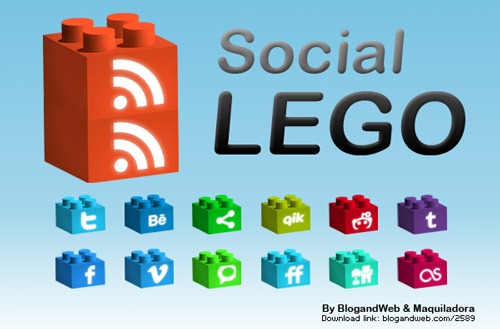 Services included: Twitter, Facebook, RSS, Tumblr, Friendfeed, LastFM, Sharethis, LinkedIn, Technorati, Digg, Vimeo, Qik, Behance y Reddit.
Download
Download: Social LEGO Icons.
Formats
All the icons are PNG24 format in three sizes: 32×26, 64×51 and 100×80. As a curiosity, with an image editor, the icons can be assembled vertically like real LEGO's.
Lisence