29,451 Downloads. 165,701 Views.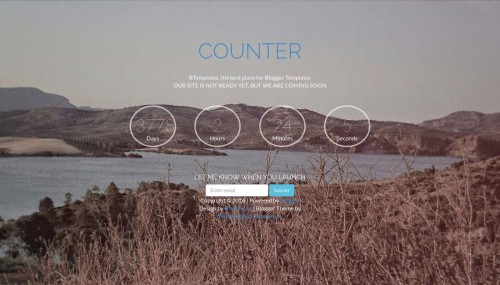 ---
Instructions
Additional Settings:

You need to replace the neutral Feedburner ID with yours that make the email suscription box work.
You need to modify the date in order to make the countdown work. Check the template settings.
---
About Counter
---
---
Credits
Author: NBThemes.
---