5,895 Downloads. 22,904 Views.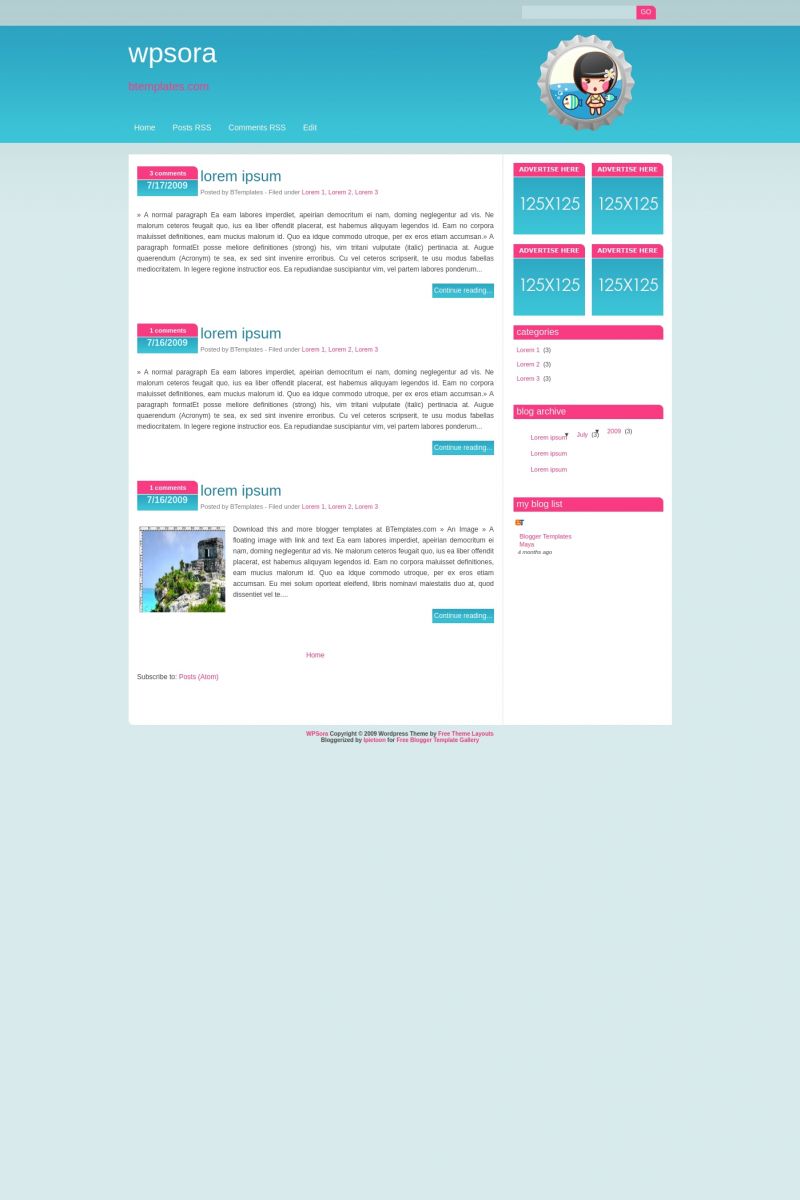 ---
Instructions
---
About WP Sora
WP Sora is a free Blogger template adapted from WordPress with 2 columns, right sidebar, rounded corners, ads ready and girly looking.
Excellent template for blogs about to write a diary.
---
---
Credits
Author: Ipietoon.
Designer: Free Theme Layouts.
---